About Us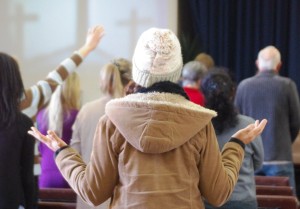 Whyalla Baptist Church has been ministering within the City of Whyalla since 1946 in many different locations. Our church community has always been a place where people have significant encounters with God including experiencing healing from emotional and physical pain.
We believe God has given us a ministry in the City of Whyalla to bring life, healing and hope to our community and to train and equip everyone to share the love of Jesus wherever they go. We are deliberately shaping ourselves as a "training centre" to help people understand their call to ministry and serve with the gifts, skills and talents God has given them. We would love you to join us on this crazy journey of faith!
We believe that Jesus is exactly who he said he was: the Son of God who lived, died on the cross and was raised from the dead three days later.
Jesus' death and resurrection enable us to have a restored relationship with God.
Today, empowered by the Holy Spirit, we have the awesome privilege of cooperating with Jesus to transform our community through loving service and demonstrations of God's power.
We love seeing people healed and set free to be everything God created them to be!
As part of our commitment to justice, we support community development programs in Uganda in partnership with Baptist World Aid Australia. We are also committed to using fair trade, ethically traded and environmentally friendly products wherever possible!