Get Involved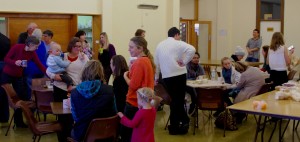 At Whyalla Baptist, we believe everyone has a place to belong and we all have a purpose to serve God.
We love helping people discover their gifts and talents.  We don't believe God wants us just to turn up at church on a Sunday – we believe we have a responsibility to love and bless everyone we come into contact with during the week!
We would love to talk with you about how you can connect and get involved!