Worship & Prayer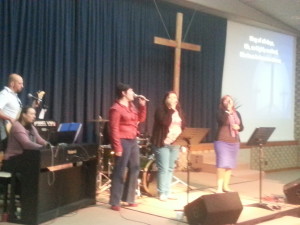 Regular Prayer and Worship are really important to us. We meet together every Sunday Morning at 10.00am for Family Worship, which includes a separate, high-quality Children's Program for children aged 0-12. Our Family Worship tries to be informal, yet engaging. Each week we offer the opportunity for people to receive prayer for healing or for personal needs. We regularly see people miraculously healed of sickness and diseases.
We encourage everyone to spend time praying each day and we have patterns of prayer as a church family that we invite you to participate in.
We hold regular days and weeks of prayer.
All of our Connect Groups provide opportunities for personal and group prayer.
People are available for personal prayer appointments.